Tree Services York
At
Tree Doctors
, our aim is to provide superb
tree services in York
that go above and beyond the call of duty. We work to service trees for both homeowners and businesses. We can handle jobs both big and small, from removing that small tree in your backyard to caring for trees on a huge property. Whether you are a homeowner looking to get that tree that has been obstructing your view of the park taken care of or a corporation that needs some serious tree care for your property, we are here to help.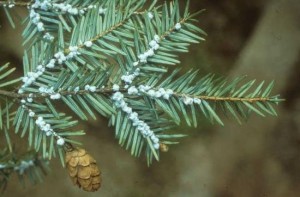 York Tree Removal
When it comes to removing trees, a professional team of dedicated and experienced arborists is absolutely essential. Some people believe that if they have the necessary equipment, they can readily trim and remove any tree that they would like to. This could not be further from the truth. It is not the equipment that makes the difference; it is the team running the equipment. Amateurs may be able to get the job done, but at what cost? Without experience, many homeowners have caused unnecessary damage to their property. After all, everyone knows someone who has a story in which spur of the moment tree removal goes horribly awry. Tree professionals know exactly what parts of the tree to remove, how to remove them, and how to fall a tree correctly. After taking care of an innumerable amount of trees, we know exactly how each tree will behave before we even start cutting. With our fleet of specialized vehicles, we can easily handle any size tree without a problem. Give us a call and our professionals will lead you through the process of getting your tree issue sorted out.
York Tree Services
You might be wondering what makes us stand out from the other tree services in the area. In addition to our many years of experience and fully-equipped and trained team, we also provide a complete range of tree-related services for both large and small jobs. These include:
Emergency tree removal in the York area
Tree trimming and pruning
Stump removal
Fertilization and other arborist services
Tree care and preventative measures
We also provide full-range commercial tree services in York. So, whether you are a large corporation, a medium-sized business, or a homeowner, we can help with all of your tree-related needs.
Give us a call today for all of your tree-related needs and we'll help you find the best, most cost-effective solution to your problem.
York Tree Removal – York Tree Care – York Tree Services – (416) 201-8000