The blooming season has come. So, we can see flowering trees and shrubs in gardens and on the streets of the city. On the other hand, we shouldn't forget that some of bugs are active in Toronto in April.
That means that now it's time for Toronto's homeowners as well as business owners to start treating tree pests. Below, we'll tell you exactly which bugs may cause damage to your trees this month. Above all, we'll give you tips for treating tree pests in Toronto in April.
Pine Needle Scale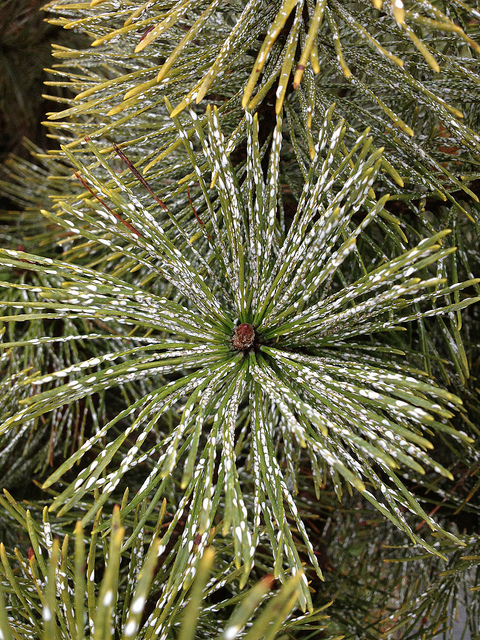 If you have pines on your property then you may have to deal with such a bug as pine needle scale. It's worth noting that the bug affects pine needles. That means that you need to pay a close attention to the foliage of your pine trees from time to time.
It's important to know that such a tree pest as pine needle scale is a big challenge for Toronto's property owners. Keep in mind if you don't take the necessary measures immediately the things will become worse over time. The reality is the tree insect pests can destroy a lot of tree's branches within a short period of time.
You need to know that the bugs lays eggs in April. That means that now it's time to destroy eggs of pine needle scale. It's a great idea to use dormant spray of superior oil emulsion for this purpose. The bug also has to be controlled either in late May or in early June. If the problem is not solved the treatment has to be repeated in late July as well.
Zimmerman Pine Moth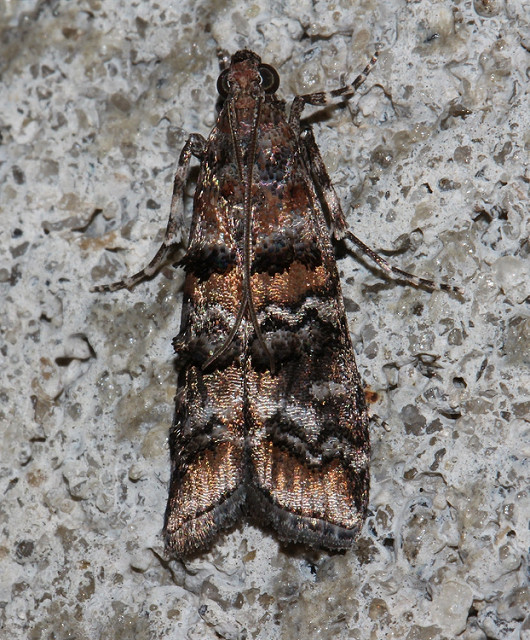 The Zimmerman pine moth is another tree pest that needs to be treated in April.
You need to know that the bug attacks all species of pine. The bug deposits eggs in crevices of the bark. That's the reason why pine trees need to be sprayed thoroughly in the middle April. By doing this, you will be able to destroy the larvae of the Zimmerman pine moth.
Above all, you should definitely prune infested branches of pine trees. And of course, all of infested branches need to be burned after pruning. This will help you eliminate the Zimmerman pine moth pest for good.
Poplar Vagabond Aphid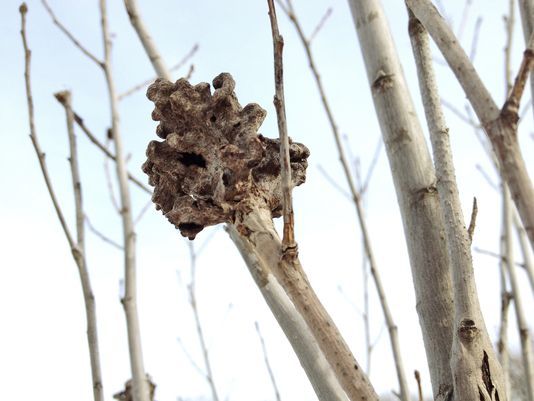 You should also treat poplar vagabond aphid in Toronto in April.
It's worth noting that this tree insect pest may become a huge problem for Toronto's residents who have poplars on their properties. The reality is the bug affects such trees as aspen, cottonwood and all other types of poplar species.
The poplar vagabond aphid causes galls on trees. Initially, galls are green but they change colors and become dark brown and then black later. All galls need to be prunned and destroyed in April.
Do you think that trees on your property have been infested by insect pests? If so, please contact Tree Doctors today! Our qualified arborists have all the necessary knowledge, skills, equipment and expertise to help you eliminate tree insect pests for good. We are always happy to provide efficient solutions to any of your tree insect pest control needs!