Tree pests are a big threat for trees in Toronto. And of course, Toronto's residents need to take the necessary measures to protect trees on their properties from dangerous bugs. Actually, insect pest control has to be one of top priorities in your tree care program.
It's worth noting that most tree insects become active in Toronto in summer. In this blog, we'll talk about the importance of having an effective tree insect control program. In addition, we'll explain to you what tree pests need to be treated in Toronto in summer.
What Tree Insect Pests Need to be Treated in Toronto in Summer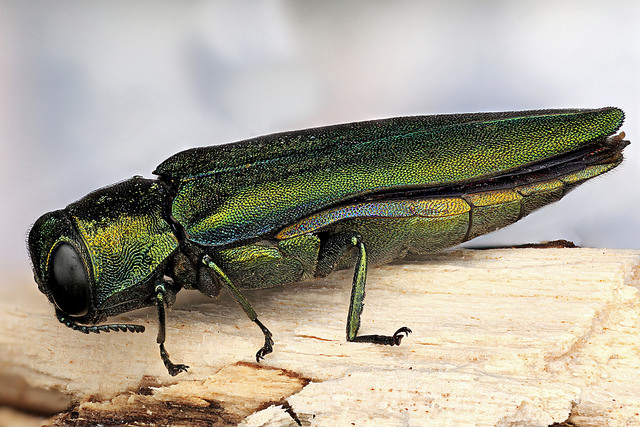 – As mentioned earlier, Emerald Ash Borer causes damage to ash trees. The bug is active from early June into late August.
– Apple-and-Thorn Skeletonizer damages leaves on different types of fruit frees such as apple, plum and others. The insect pest is active between July and September.
– Birch Leafminer is a huge problem for white, grey, and cutleaf birches. The bug attacks foliage on birches.
– Gypsy Moth attacks more than 500 different species of trees. The insect pest causes defoliation of trees. If the right type of treatment is not provided then a tree will probably die within a few years.
– Yellownecked Caterpillar attacks fruit trees as well as forest trees. The larva eats foliage on trees and causes serious damage to branches and twigs.
– Asian Long Horned Beetle attacks such trees as birch, elm, maple, mountain ash, poplar and willow. The insect pest becomes active in July.
– Among other insect pests that need to be treated in Toronto in summer are: Black Vine Weevil, Cedar (Arborvitae) Leafminers, European Fruit Lecanium, European Pine Shoot Moth, Imported Willow Leaf Beetle, Jack Pine Budworm, Pear Sawfly, Larch Sawfly, Locust Leafminer, Maple Leafcutter, Cottony Maple Scale, Maple Trumpet Skeletonizer, Oak Leafshredder, Pine Needle Scale, Redheaded Pine Sawfly, Scleroderris Canker, Spruce Bud Scale, White Pine Weevil, Yellowheaded Spruce Sawfly and others.
Why It's So Important to Control Tree Pests in Toronto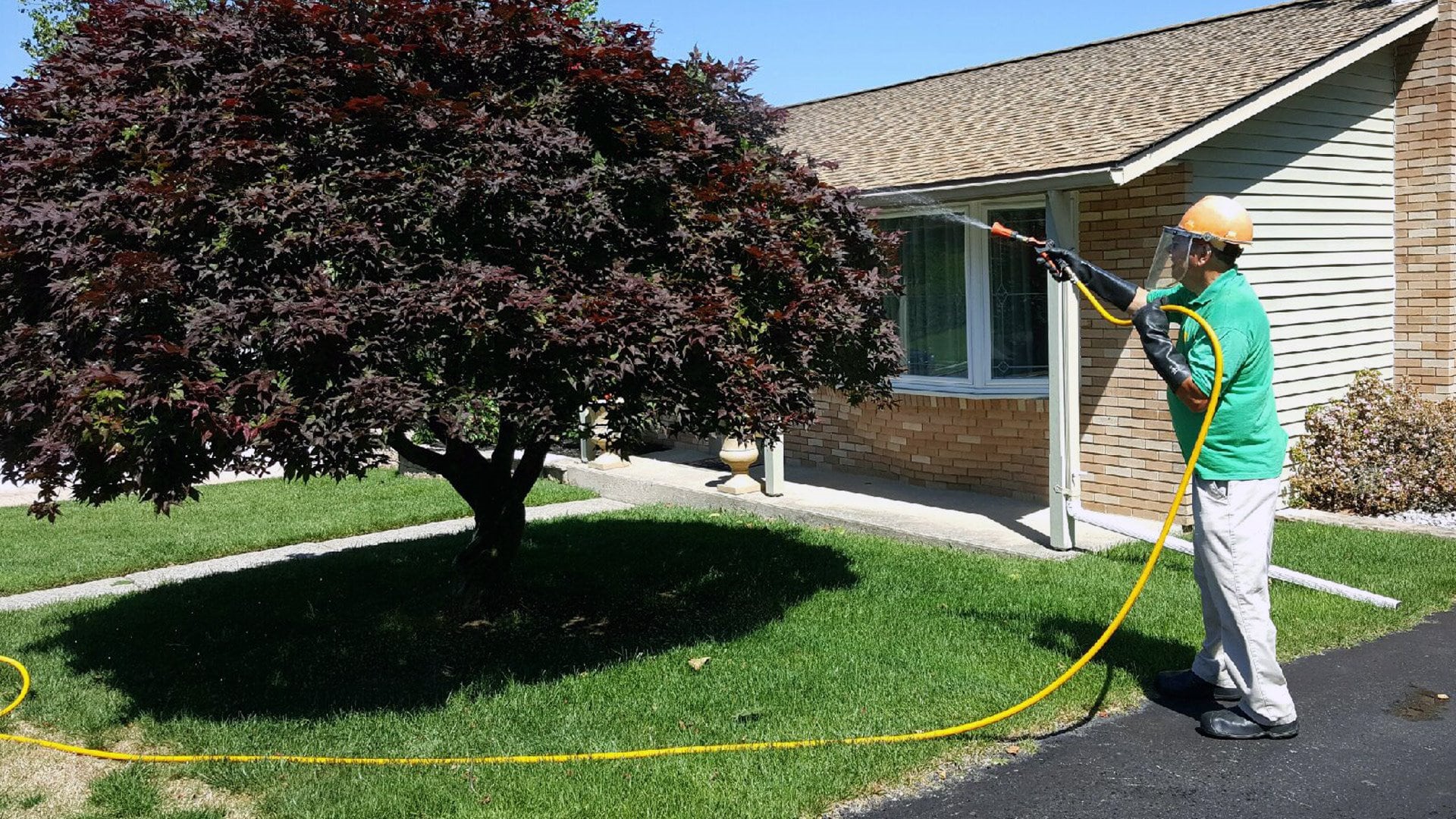 Insect pests eat leaves and damage branches on trees.
By doing this, bugs negatively affect the growth and health of trees.
Sometimes trees even die after being attacked by pests.
For example, such a pest as the emerald ash borer kills a lot of ash trees in the Toronto area every year.
The reality is this bug causes a huge damage to ash trees. So, if a tree infected by the emerald ash borer is not treated properly on time then it's likely to die.
Don't allow insect pests to damage your trees and ruin your happiness!
Contact Arborists from Tree Doctors for Tree Insect Control in Toronto!
It's incredibly important for Toronto's residents to react to any kind of insect infestation quickly. The signs of insect infestation include: bark cracks, dead branches, dead and dying limbs as well as holes in the leaves and yellow foliage. If you find that your trees have been attacked by insect pests, contact certified arborists for tree insect control in Toronto as soon as possible.
Certified arborists from Tree Doctors offer tree insect control solutions as well as all other types of tree care services in Toronto. Our professionals have all the necessary knowledge and expertise as well as the right tools to help you keep your trees and shrubs healthy!