Proper soil and root care is crucial to growing healthy trees. There is no doubt that poor soil and root care will negatively affect the health of your trees and lead to various problems.
Do you see that some of your trees have health issues? If so, you should ask tree care professionals for help as soon as possible! It's worth noting that arborists working in the area of Toronto provide different types of tree care services to help you keep your trees healthy. These include aerating tree roots, fertilizing trees as well as insect control and disease control. In this blog, we'll tell you about 3 tree health care services which have to be included in your tree maintenance program.
Aerating Tree Roots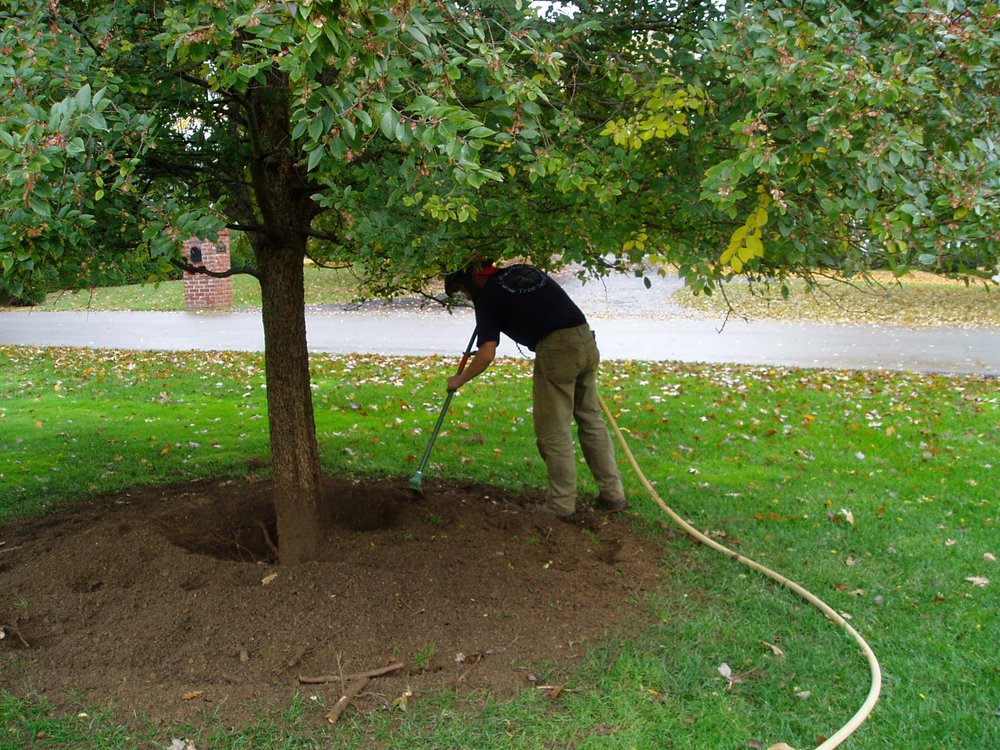 It goes without saying that aerating has to be a key part of your tree care program. This important procedure provides numerous advantages to health of trees.
If your tree is aerated properly, then its roots will get enough oxygen and will function normally. Moreover, a tree will absorb water successfully. This will definitely have a huge positive impact on tree's health.
You need to know that it's very important to aerate trees correctly. Make sure that the sufficient amount of airflow can go through tree's roots. On the other hand, you should avoid damaging a root system when aerating a tree.
Obviously, you need to use special equipment for aerating tree roors. When aerating trees it's recommended to make holes with depth of about 12-16 inches. The distance between holes has to be about 1 meter. You should also remove any debris from holes as well. If you don't have experience in aerating tree roots, then you should trust this important task to real professionals.
Fertilizing Trees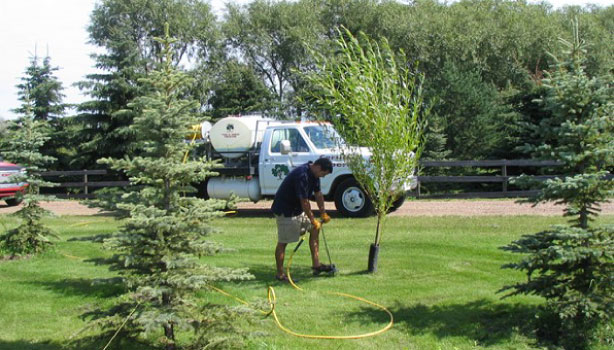 It's worth noting that nutrients and minerals are essential for tree's health and growth. However, your soil may not have enough nutrients and minerals needed for good tree health. That's why it is so important to fertilize soil. Fertilizing involves injecting the special solution in the area of tree's roots. When fertilizing a tree you need to ensure that the area of tree's root system is covered entirely. By doing so, you'll make it easy for a tree to absorb all the nutrients and minerals it needs.
Tree Pest and Disease Control
Keep in mind that insect pests and diseases cause a lot of damage to trees in Toronto. That means that it's incredibly for you to monitor all of your trees carefully all the time. Don't allow tree pests and diseases to destroy your trees and ruin your happiness!
Do you see that your trees have been attacked by insect pests? Are your trees suffering from some diseases? If that is the case you should contact tree care professionals for tree pest control in Toronto immediately and resolve the problem for good.
Tree Doctors Will Help You Keep Your Trees Healthy
Are you looking for tree care professionals who can help you keep your trees healthy? Actually, you have come to the right place! Tree Doctors provide all types of tree health care services in Toronto. Do you need tree aerating or fertilizing service? Or, maybe, you are looking for tree pest and disease control in Toronto? Contact us and our tree care professionals in Toronto will provide an effective solution to any of your tree health care needs!