Snow, ice, freezing rain as well as winds cause huge damage to Toronto's residents every year. Winter has already come and that means that we must be ready for severe storms and bad weather.
It's crucial for Toronto's residents to make sure that their homes and properties are protected from storms. Obviously, you need to do everything you can to reduce the risk of tree failing on your property.
Proper tree care is a good way to prevent tree failing during severe winter storms. In this blog, we are going to tell you how tree care professionals can help you prevent storm damage in Toronto.
Ask Certified Arborists to Examine All of Your Trees Regularly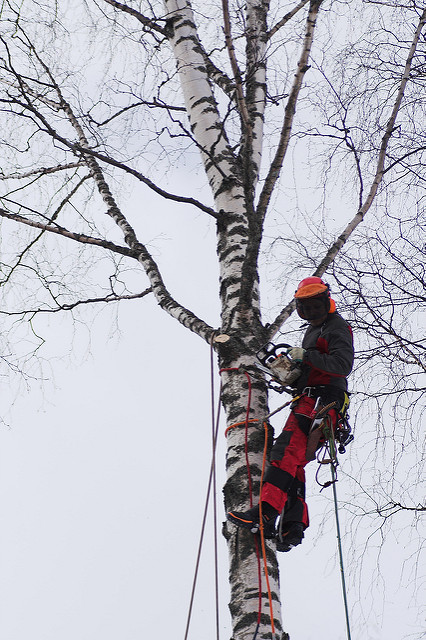 The best way to prevent tree failing on your property is to have all of your trees inspected by certified arborists.
Keep in mind that you need to inspect each of your trees on a regular basis.
It's recommended for home and property owners to have each of their trees examined at least once per 3 years.
After inspecting all of your trees carefully, certified arborists in Toronto will take all the necessary measures to minimize the risk of tree failing and prevent storm damage on your property.
Tree Care Tips to Help You Prevent Storm Damage in Winter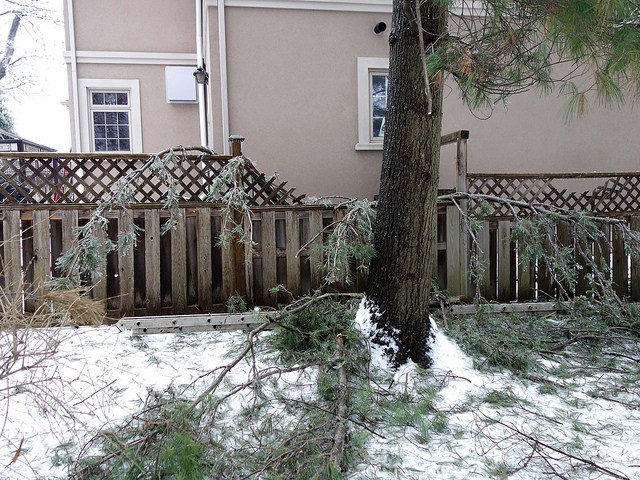 You need to know that large trees can be very dangerous during severe winter storms. That means that they pose huge risks to people and their properties.
If you have large trees on your property then you need to have an understanding of how to prevent storm damage. Here are a few tips to help you prevent tree failing and other problems during severe winter storms.
There is no doubt that it's crucial for you to know the signs of problems with your trees. Have you noticed that one of trees on your property has cracks, failing bark or dead branches? Or, maybe, you see mushrooms around the tree's trunk? All that means that such a tree is in trouble and, therefore, it can fall down during severe storm. Thus, you need to invite a certified arborist to your property and ask him to inspect a problematic tree as soon as possible.
If you feel that one of your trees or its branches are about to fall, then you need to call Toronto arborists who specialize in storm damage tree care services immediately. After inspecting a tree and assessing the damage carefully, a professional arborist will be able to advise you upon the appropriate solution. Depending on the situation an arborist may choose to remove a tree completely or only remove its hazardous branches. As a result, you'll be able to prevent any kind of storm damage on your property.
Take advantage of professional tree care to prevent storm damage in Toronto! If you would like to make sure that there are no dangerous trees on your private property or just need to have all of trees inspected by professional arborists, feel free to contact Tree Doctors!