Mulch and Wood Chips for Sale in Toronto
Tree Doctors offers top quality mulch and wood chips at amazing prices delivered right to your home or project site.
Don't spend your hard earned money on bags of
mulch
at the local home and garden store. Have high quality
mulch
or
wood chips
delivered right to your door for a fraction of the cost with Tree Doctors!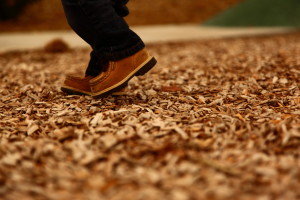 Tree Doctors offers sustainably harvested, locally sourced mulch and wood chips that are not only recycled, but reusable! Wood in the form of mulch or wood chips offers a variety of benefits for home landscaping, professional landscaping, and other environments, such as parks and schools, including:
Enriches Soil with Important Nutrients
Helps Soil Maintain its Moisture and Nutrients
Protects Tree Trunks and Plant Stems from Damage by Mowers and Weed Whackers
Reduces Soil Erosion and Cracking
Curbs Weed Growth
Mulch and wood chips
are a safe, eco-friendly ground covering and are suitable for a wide range of environments, such as:
Residential Landscaping
Retail Landscaping
Office Landscaping
Parks
Playgrounds
Schools and Universities
Tree Doctors is offering a full truckload of woodchips for only $100 delivered in Toronto.
Each truck holds approximately 20 cubic yards of sustainably harvested, locally sourced woodchips. That comes out to about
$5 per cubic yard
. Buying mulch from a lawn and garden store or nursery can cost up to 20 times more AND you have to drag it home yourself, too. Call Tree Doctors to arrange your mulch delivery!
If you are interested in ordering mulch or wood chips or want to ask about the available quantities please call us at 416-201-8000, Visit Our Contact Page, or Request a Free, No-Obligation Estimate.
We are looking forward to help you with all your mulching needs!