Every year tree pests cause a lot of problems and stress to residents of Toronto. That's why tree pest control has to be a part of your tree maintenance program. There are different types of tree pests in Toronto.
It's worth noting that some bugs become very active in summer. In this blog, we'll tell you about Toronto tree pests which have to be treated in July.
Cottony Maple Scale
Cottony Maple Scale attacks different types of trees and shrubs in Toronto such as ash, beech, locust, oak, sycamore, willow and others.
These bugs grow quickly in the spring and begin to lay eggs in summer. Cottony Maple Scale can lay up to 500 eggs.
Hatching begins in July. The insect damages trees and causes such problems as yellowing of the leaves, defoliation and even death of individual branches. It's best to treat Cottony Maple Scale in early July when the bug is very active. You should apply spray underside of the leaves to control pests successfully.
European Fruit Lecanium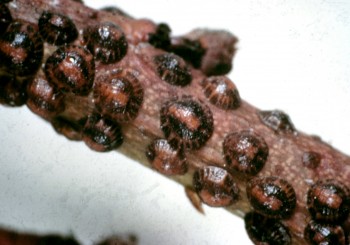 European Fruit Lecanium is a tree pest that attacks fruit trees, forest trees, shade trees as well as ornamental shrubs in Toronto. The bug has an oval shaped body of reddish brown color that is about 6 mm long.
It is worth noting that this tree pest is difficult to detect. The insect occurs in the spring and develops very quickly. European Fruit Lecanium becomes mature and starts laying eggs in May. Afterwards, the bug dies.
The new generation of tree pests occurs between June and July. They settle on the leaves and feed until late summer. It's recommended to control tree pests in late July after hatching. When controlling European Fruit Lecanium it is important to apply spray foliage thoroughly on the tree's leaves as well as branch tips.
Larch Sawfly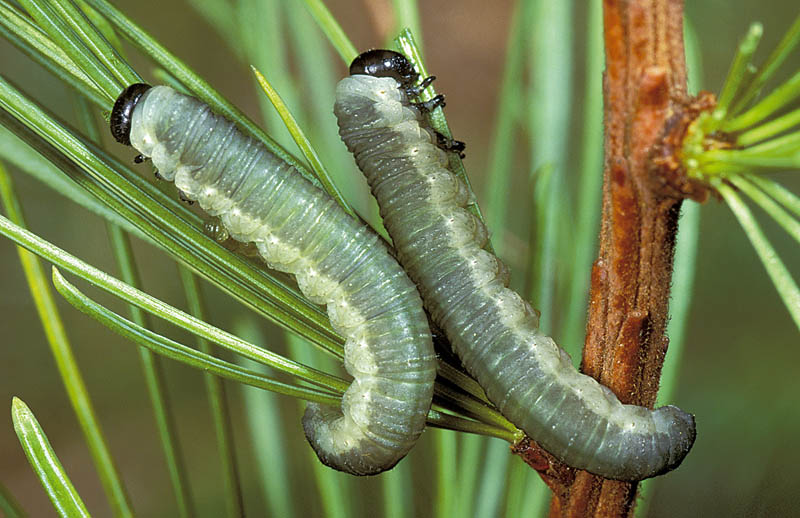 Larch Sawfly is another tree pest in Toronto that has to be treated in July. This insect attacks larch. Small bees lay eggs between June and early July. A female can lay up to 60 eggs.
The pests strip foliage and causes defoliation. The insect has a black head and a grayish-green colored body that is about 20 mm long. Larch Sawfly has to be controlled in July. Sprays are applied on foliage for controlling bugs.
Locust Leafminer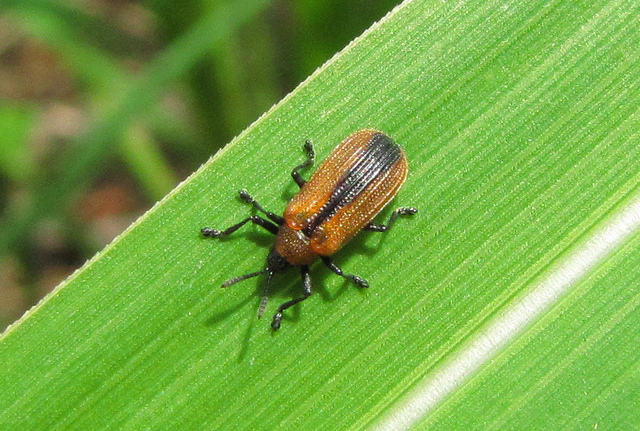 Locust Leafminer is a wedge-shaped bug of small size. The pest feeds on the foliage and creates small shapes in the leaves.
Locust Leafminer can attack such trees as apple and cherry as well as beech, birch, elm and oak.
The insect deposits eggs underside of leaves. It's a great idea to control the pest either in the spring or in early July. You need to apply spray on the foliage.
Ask Tree Doctors for Tree Pest Control in Toronto
It's important to know that pest control is no easy task. You need to have understanding of how to treat each type of bugs and have the right equipment for controlling tree pests.
Are you looking for tree pest control experts in Toronto? Tree Doctors have huge experience in treating different types of tree pests in Toronto. We can help you eliminate tree pests for good!