Tree Services North York
It's almost inconceivable to think of a bubbling metropolis like Toronto completely devoid of any green space or foliage. Luckily, with stellar
tree services in North York
, nature can be preserved and propagated even in the busiest of cities.
Tree Doctors
has been working in the North York area for many years. We are a team of professional arborists that have the experience and knowledge necessary to keep North York looking beautiful.
North York Tree Removal
While tree preservation is our preference, we acknowledge that there are many circumstances in which trees must be removed completely. In general, tree removals in North York are normally required in two situations: firstly, when intense weather comes, particularly powerful gusts, trees can sometimes be broken or uprooted, which can cause serious damage to infrastructure, property, or even someone's health. When a tree falls, it's always best to call a professional to take care of the situation. The second event that generally requires tree removal in North York is an unhealthy tree, which may be the result of disease, insects, parasites, or previous damage. Some people choose to leave a damaged tree up for far too long – this can be detrimental for a number of reasons. The tree may end up falling down causing damage to property or persons, or, if it is infected, the disease may end up spreading to other nearby trees, thus exacerbating the problem. If you need a tree removed, do not hesitate to call our office. We can discuss the situation and decide if removal is the best option for you.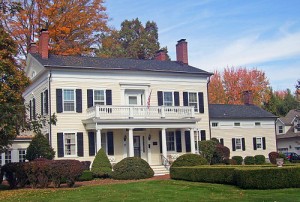 North York Tree Services
Tree Doctors has been active in the North York area for a number of years, providing quality tree services to keep the city looking natural and beautiful. We perform a number of North York tree services to accomplish this, including stump removal, tree removal, emergency tree care, trimming, and so much more.
North York Tree Cutting
Whether a tree is threatening to fall on your garage or spoil your beautiful view, we are here to help. Give us a call and we'll determine what line of action is needed to remedy your problem. Maybe your tree just needs to be trimmed and cared for, or maybe the entire tree needs to be removed. Whatever your concern, we are here with numerous years of professional experience to help the North York area maintain its natural beauty. Give us a call today for all of your tree-related needs and we'll help you find the best, most cost-effective solution to your problem.
North York Tree Removal – North York Tree Care – North York Tree Services – (416) 201-8000