Tree spraying as well as tree pruning, tree removal and other services are a key part of any tree care program. Today, almost all tree care companies specialize in delivering tree spraying services. Tree spraying is done to control tree insects and pests. The procedure can be done both for treating trees infected by bugs and preventing insects or disease pests on healthy trees. Here, we are going to share useful information about tree spraying.
Choosing the Right Equipment for Tree Spraying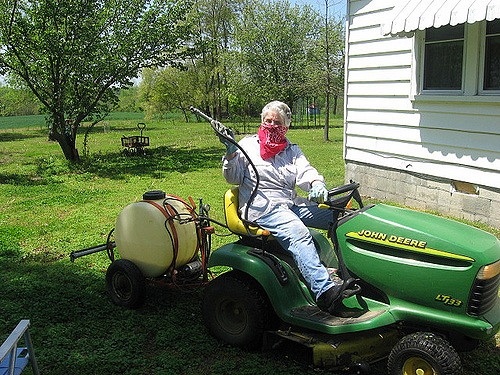 It's important to know that tree spraying procedure involves using special equipment. Today, tree care doctors use tree spraying equipment of different types and sizes. Arborists can use either small-sized sprayers or large-sized tank trunks in their work.
It is worth noting that each situation is different and requires using different tree spraying equipment. After analyzing the situation carefully and evaluating such factors as tree size, tree species as well as the kind of bugs which need to be treated an arborist chooses the right equipment for doing tree spraying job.
What Trees Need to Be Sprayed?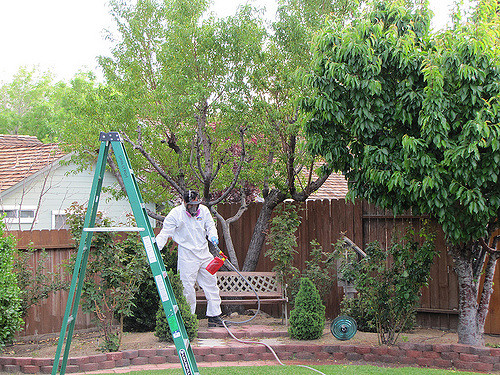 The statistical data shows that fruit trees are more frequently attacked by various insects, pests and diseases comparing to other tree species. That's why they need to be sprayed periodically. Unlike fruit trees, landscape trees rarely face a pest problem.
Do you find it difficult to determine what your trees have to be sprayed? Obviously, the help of a tree care doctor is immeasurable in such situations. An arborist will help you figure out which your trees suffer from pests or diseases and therefore need to be sprayed.
When It is Time to Spray Trees?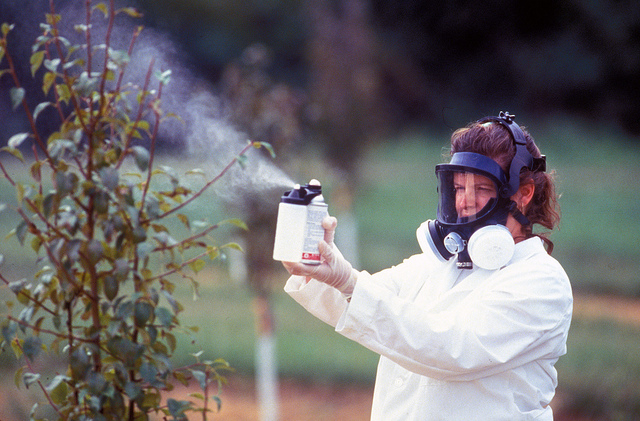 For achieving more effective results in tree spraying, an arborist has to determine the time when bugs pests are most active.
In fact, there are different ways to analyze the activity of insects. These days, tree care doctors choose to use either Growing Degree Days or Phenological Indicators for determining the best time for tree spraying.
The reality is that the activity of tree insects depends on atmospheric temperatures significantly. Tree care doctors analyze atmospheric temperatures and the amount of heat accumulated in the air carefully. Afterwards, using special formulas they figure out so called Growing Degree Days when bugs become active.
It's important to note that some insects become active during the bloom period of flowering trees. Phenological Indicators play a key role in determining insect activity. This indicator gives arborists better understanding of when trees need to be sprayed.
Tree Spray Programs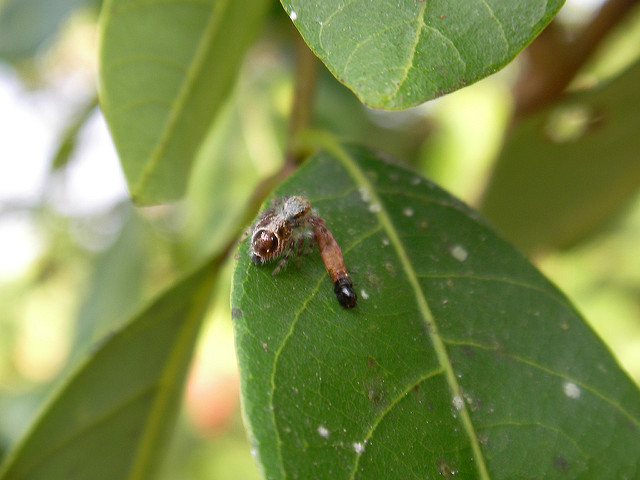 Homeowners need to know that there are two main types of tree spray programs available today. These are targeted tree sprays and periodic tree sprays.
The main goal of targeted tree sprays is to control tree pests. It's good to know that doing tree spraying in time is extremely important for controlling certain tree insects and pests successfully. That's why this targeted tree spraying procedure is scheduled for the certain periods of the year.
Periodic tree sprays program involves inspecting your trees as well as landscape plantings carefully. During regular inspections an arborist will determine which of your trees can be attacked by pests. Finally, an arborist will provide these trees with treatment.