Ice build-ups on roofs are considered to be a big problem for many homeowners as well as commercial property owners in Toronto during cold winter months.
It's widely known that ice dams pose serious risks to people. Ice dams can also damage your roof, structure of a building and cause leaks inside your building. Oftentimes, rooftop ice dams lead to the blocked gutters as well.
There is no doubt that you need to do everything you can to prevent these kinds of problems from happening.
Why You Should Contact Professionals for Rooftop Ice Dam Removal in Toronto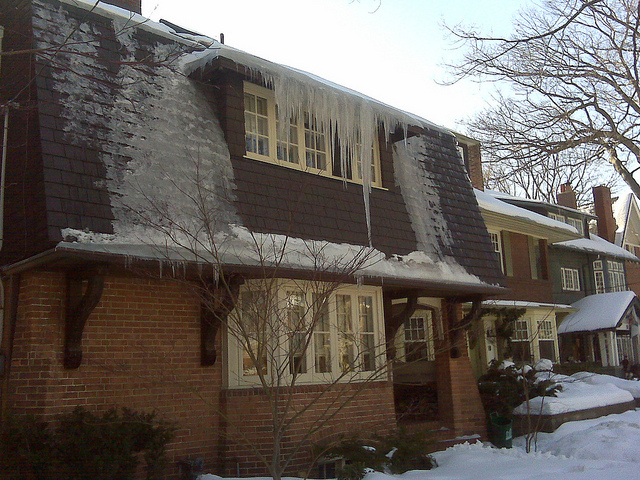 A lot of people choose to remove ice dams and snow from the roofs of their buildings themselves. It's a mistake we see so many individuals make again and again. It's important to know that removing rooftop and ice dams can be a very dangerous and difficult task particularly for beginners.
It goes without saying that you must be highly experienced in doing rooftop ice dam removal. Additionally, you need to have the appropriate equipment to do this type of work effectively. That means that it's best to trust ice dam removal to real professionals who are fully equipped and highly trained in rooftop ice dam removal.
We have been delivering rooftop ice dam removal services in Toronto for many years. So, our professionals know how to remove ice build-ups and snow accumulated on your building's roof successfully. Keep in mind that we will do our best to minimize the risks of property damage as well as injuries dramatically while removing rooftop ice dams and snow.
We Offer Professional Rooftop Ice Dam Removal in Toronto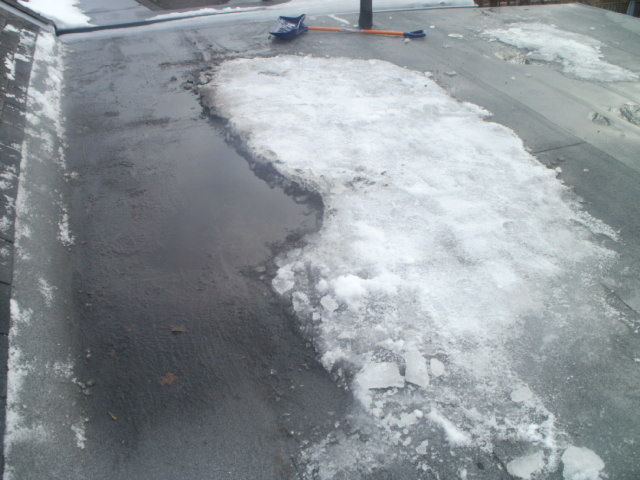 It's crucial for you to know that snow accumulation as well as ice build-ups on roof can cause you a lot of problems and stress. That's why you should always remove any kind of ice dams from your roof as soon as possible. We can help you with that!
Our rooftop ice dam and snow removal services in Toronto are designed to help you avoid dangers of ice build-ups on your roof. No matter what type of building you have – a home, store, office building or, maybe, manufacturing premise.
If you contact us for help then you can be sure that our professionals will remove snow and ice dams from your building's roof quickly and effectively. We will help you stop snow accumulation and ice dam formation on your roof! You should definitely use our rooftop ice dam and snow removal services to keep your building safe from ice build-ups in cold and snowy winter.
If you are looking for professionals who offer ice dam removal in Toronto, please contact us today. Our rooftop ice dam removal professionals will come to you quickly and will do their job in a fast, safe and effective way. We will do our best to meet all of your needs and exceed your expectations!