Tree Doctors Reviews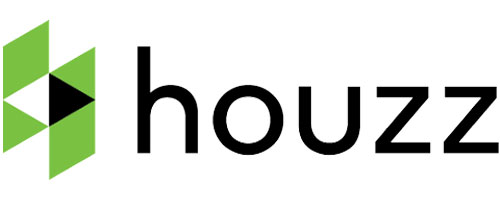 Current rating: 5/5
Our profile on Houzz
We needed a huge pine tree (about 50-foot) removed from our backyard and called several companies to provide estimates for the job. The Tree Doctors estimator came out the same day, while the other companies we contacted took three to four days to make it out to take a look at the tree. In addition to the prompt service, the quote from Tree Doctors was lower than those of their competitors. We called to schedule an appointment and two days later the tree was removed from our property quickly and efficiently. They displayed the utmost care in removing a tree that large and left no mess for us to deal with. Very happy with their services.
Full review >
I had a tree in my yard that was in such bad shape I thought it needed to be cut down. When I called Tree Doctors, they sent someone out immediately to inspect the tree and provide a quote. I was shocked when the representative advised me to keep the tree instead of cutting it down, especially since it would have cost me more to have it removed. He explained that the tree was still in good health and that if it got a proper trimming it would flourish and continue to grow. I decided to take his advice and hired Tree Doctors to clean the tree up rather than cut it down. I am very pleased with the results and couldn't be happier with the way my yard looks now that it has received a much-needed facelift. Since Tree Doctors did such a good job with that tree, I've also arranged for them to come back out and clean up some of my other trees and bushes as well. Tree Doctors is efficient, professional, and courteous, and I will be recommending them to all my friends!
Full review >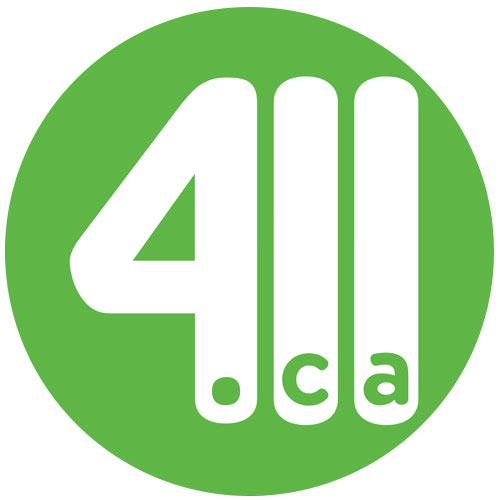 Current rating: 5/5
Our reviews on 411.ca
I called Tree Doctors to come out to do some work on my property, unfortunately I could not be there to see the final results of their effort. I was surprised to see that they had trimmed a tree a bit differently than what I was expecting, so I called the company and Terry came out the following morning (a Saturday) and walked me through what they had done and why. What he and his crew did made more sense for the health of the tree and would allow me to go longer between subsequent prunings, so I was glad he had done it that way and grateful that he was willing to come back to explain everything to me and make sure I was happy. I would not hesitate to contact Tree Doctors in the future
Hired Tree Doctors to do some work around my yard. I scheduled an appointment for 4pm and was told they would need about an hour to complete the job. On the day of the appointment, Henry called to tell me their previous job was taking longer than expected, but that they should be there by 4:30pm. When the crew arrived, they got right to work and they stayed past 5pm to finish my job. I was pleased with the results and happy to see that they still came out and completed my job even though they had to work late to do so. I would use them again in a heartbeat because they offered great prices, demonstrated professionalism, and did a great job with my trees.
Current rating: 5/5
Our profile on YP.ca
Hired Tree Doctors to remove a cherry tree in my yard during the winter. I was warned by the Tree Doctors crew that cleanup with snow on the ground isn't as easy as cleanup without snow, but I was pleasantly surprised when I saw the results of their work. The tree was removed in no time, and there were no branches or debris on the ground despite the snow. I have recommended Tree Doctors to several of my friends and neighbors and will continue to do so!
I am writing this review after using this company for the third time. They are always prompt to return calls and set estimate appointments quickly. The prices are lower than other companies in the area and the service can't be beat. Every member of the Tree Doctors team is polite and professional, and their cleanup efforts always exceed my expectations. I am impressed with the caliber of this company and will be using them for many years to come.

Current rating: 5/5
Our reviews on Profile Canada
I called for a quote, and they came the next day. They were totally friendly and professional, and gave us an excellent quote. They reviewed everything with me and let me ask questions without making me feel dumb. We chose to have them do our work (trimming BIG dead branches off a tree), plus we asked on the day of service if we could add trimming of our ficus trees, too. They gave us an excellent quote for the add-on work, and told us they would take care of notifying the office and the crew. They got here on time, went to work immediately, and about an hour later, we had a beautiful, trimmed, clean back yard. They are EXCELLENT.
I'm most impressed by the way the crew has always cleaned up after their work was completed and left my yard looking cleaner than when they arrived. Do followed my specific instructions regarding exactly how I wanted to see my trees laced out and trimmed. I look forward using their services in the future.

Current rating: 4.8/5
Our reviews on Facebook
I've had bad experiences with several tree services in the area, so when a friend of mine raved about Tree Doctors I decided to give them a try. I had to leave a message because no one was available to take my call, but Olga called me back immediately and quickly set me up with an appointment for an estimate. The estimator conducted a thorough yet quick examination of the areas that needed work and gave me a written quote detailing out exactly what needed to be done. Satisfied thus far, I made an appointment hoping my luck would last. When Sergey and his team arrived they immediately got to work and finished my job in no time at all. They were courteous, professional, and cleaned everything up. Would definitely recommend Tree Doctors to all my friends and family. Thank you for a job well done, Tree Doctors!
My husband and I purchased a house a year and a half ago that had been badly neglected and was in need of a lot of TLC. Both the interior and exterior of the house as well as the property itself needed an overhaul, so I called Tree Doctors in for an estimate. Konstantin arrived the same day to take a look at the property and offer his suggestions and give us a price. He gave us his honest opinion about what we had planned and offered a few ideas that my husband and I hadn't even considered. There were several trees we thought were too far gone to save, but Konstantin convinced us to keep them and just have them trimmed properly. Once John and his crew finished with our property, the yard was transformed into a relaxing oasis. Even now we are thrilled with the way the landscape looks and would call Tree Doctors again in a heartbeat if we need their services.

Current rating: 5/5
Our profile on Review Centre
We have hired Tree Doctors to remove three Maple trees that were neglected and falling down in our new home. Tree Doctors staff came out quickly to provide an estimate for the job. The price was on par with other companies we had contacted and they told me they could get the job done the next afternoon, so I was sold. Crew arrived on time and handle those problem trees out in no time. Would definitely hire Tree Doctors again.
Full review >
I would recommend Tree Doctors to all my friends. They were very professional and did a beautiful job on my trees, and lawns. Tree Doctors goes the extra mile to make sure everything looks clean and green and they're very reasonable in their prices.
Full review >