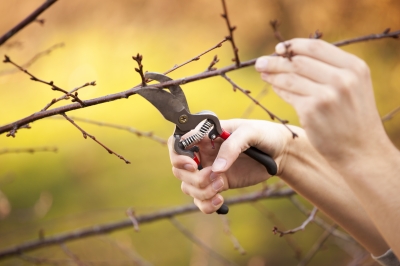 You may know that familiar sound that tends to annoy at night and would not give you the peace and quiet you need for a good night's sleep. Pests in the walls, attics, basically everywhere. It may seem a problem that you have allowed these pests to live in your home without you able to prevent it. You might get surprised to realize that your pest control issues are from the roof and not from the ground.
Pests such as mice, rats, squirrels and sometimes raccoons inhabit places regardless of the people who are around it. For them, trees are just another place they can go to. Whenever they are able to see a possibility of a path for them to get through places easier, they are sure to use that for more than a couple of times. If they are happy with the place they see, usually roofs, they may stay a little longer or even stay for good.
By getting into tree trimming, you can effectively cut off the wildlife highway that used to your overhanging branches as the passage to your roof. With the absence of their highway, wild animals will no longer consider getting to your roof. Unfortunately, the pests making your tree as the pathway are just one thing. Pests are also attracted to debris that fall from trees. You have to clear your yard of branches, sticks and leaves as well as in your gutters. Once they start to nest in the gutters or on the attic, they will be able to build their home. If you trim your trees, it will greatly reduce the amount of tree debris that will fall on your home and get rid of the source of home for pests.
By getting rid of the trees branches that make a path for pests to live on your roof, you can sleep better. If you can't do it by yourself, it is best to hire a professional tree service such as Tree Doctors Inc. Contact us today for your free estimate at info@treedoctors.ca or 416 201 8000.
2013-07-23 01:35:00