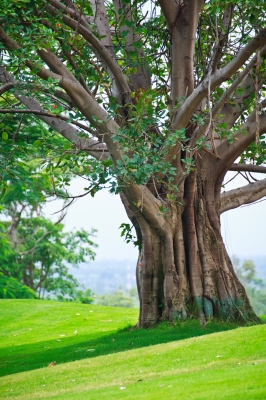 Do you have a tree that seems to lean too close to your home? Are there trees in your property that is already dead for a year or two but still exist in your backyard? Is there a branch from an old tree that poses a threat should there be a big wind? All of these questions are good grounds to call a tree service such as Tree Doctors Inc.
We dedicate ourselves in averting tree disasters before they take place, as well as cleaning up after they do happen. It may cost more to prevent emergency tree disasters but it can save you a lot of money for remedies in the long run. Residential areas and businesses need to be aware of tree emergency prevention.
A huge number of tree emergencies happen after a big storm hits. You will see a lot of branches just lying down on a tree lined street after a storm. Some of those fallen branches may have been part of big trees that couldn't take the strong winds. When such things happen, it is considered a tree emergency. A tree lying flat in your yard could also be an emergency tree.
Luckily there are emergency tree specialists like Tree Doctors Inc to deal with situations that call for help. When a tree goes down, it can cause a lot of trouble and damage to your home, business and people around it. This is when someone should phone in a tree service. When a tree service comes to your property, they will remove the tree with utmost care and see to it that it is done without causing further damage and fix what can be repaired.
Tree emergencies can be prevented to some degree. One way to do so is to cut down or cut back overgrown trees. By calling in Tree Doctors Inc, we will not only check the tree in danger, but other trees on your property too. Some tree problems may be seen right away but there are also issues that need to be given more attention to avoid more damages. Preventive maintenance can help you save thousands of dollars and free you of stressful situations later on.
You need to know when to address the potential problem with your trees before they actually fall down. Contact us today for your free estimate at info@treedoctors.ca or 416 201 8000.
2013-07-22 01:58:00