Commercial Tree Services
While Tree Doctors specializes in jobs both small and large, we are particularly gifted at carrying out
commercial tree services
. This is due to our extensive experience, vast knowledge of the tree care industry, and  professional equipment. This is what allows us to carry out many large-scale projects for businesses of all sizes. Throughout our history as professional arborists, Tree Doctors has boasted an innumerable amount of upscale contracts. One of our most esteemed accomplishments was a 3-year exclusive contract with the
City of Toronto, Maintenance Department
. This clearly demonstrates our ability to handle large-scale operations, making us the perfect choice for your company, no matter how large or small.
Construction Professionals
Tree Doctors offers a whole host of services for professionals in every industry, including construction professionals, architects, developers, planners, and builders. Services provided to construction professionals include:
Arborist Reports
Tree Preservation Plans
Tree Pruning
Tree Removal
Tree Injury Mitigation and Remediation
Landscapers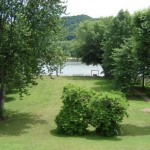 Though consumers rely on landscapers and landscape companies to keep their yards looking their best year-round, most landscape companies are not trained to handle pruning, maintenance, and removal of larger trees. This is where Tree Doctors comes in: Tree Doctors can work with any landscaper to keep the medium and larger sized trees in tip-top shape. Tree Doctors works with landscape companies of all sizes throughout the greater Toronto area so they can allow a full service menu to their clients.
Property Management Companies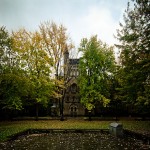 The certified arborists at Tree Doctors provide property management companies throughout the greater Toronto area with reliable and timely service. Tree Doctors is often called on to ensure the beauty and health of the trees on property, which increases the value and the appeal of the property. Tree Doctors provides tree maintenance for a variety of properties, both commercial and residential, including:
     Apartments / Condominiums / Townhouses
     Community Housing
     Plazas
     Malls / Retail Outlets
     Company Property
     Natural Sites
     Construction Projects
     Restaurants
     Hotels
     Schools / Universities
Real Estate Companies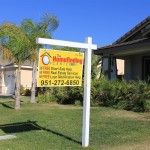 When real estate agents need arborist reports or want to increase a property's curb appeal, they call on Tree Doctors. At Tree Doctors, we understand that a tree can add value and beauty to a property, but it can also be a liability if it is an unhealthy tree or in a dangerous location. Our certified arborists can assess the health and value of trees on any property. We can also assess and treat unhealthy trees, prune existing trees, or develop a proposal to increase the property value by adding trees.
Insurance Companies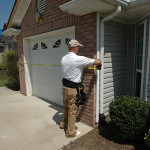 Toronto-area insurance agents and companies can rely on Tree Doctors to handle all of their emergency tree removal needs, as well as assessing trees that may be hazardous, dangerous or unhealthy. Tree Doctors can also provide valuation reports on trees of all sizes. Home and property insurance companies can count on Tree Doctors to complement their services and provide full-service experiences to their clients, with services including:
Emergency Tree Removal
Assessing Hazardous, Dangerous or Unhealthy Trees
Valuation Reports
Lawyers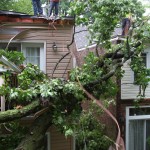 Our highly trained professionals can provide expert testimony in person or via written report for any court case requiring the input of an arborist. Whether the testimony is on behalf of the plaintiff or the defendant, the professionals at Tree Doctors can provide testimony for court cases and OMB hearings. Tree Doctors has been serving the
Toronto
area for many years, keeping the city looking clean and cared for, while preserving and nurturing its natural beauty. We serve many different communities in the
GTA
, including the following:
Toronto
Etobicoke
Mississauga
Woodbridge
North York
Brampton
Bolton
Tree Doctors
is fortunate to have worked with some of the biggest land owners in Toronto, including
TTC
(three years inclusive tree care contract),
City of Toronto
, 
Forestry Department,
as well as with various property management companies, such as
Metcap
,
GreenWin
, and
Dell Condominium Management
, among others. Some of our regular commercial customers include development companies, such as
Urbancorp
,
ASCO Construction
, and
Galle Construction
. We are also proud to have worked with a variety of municipalities for various tree contracts from
tree trimmings
to
tree removal
to
stump grinding
, including the
City of Oakville, City of Brampton, City of Mississauga, City of Markham, City of Vaughan,
and
City of Toronto.
If you are in need of
commercial tree service
s, call
Tree Doctors
today to discuss how we can help cultivate your property's natural beauty and keep it in tip-top shape. Give us a call today at 
(416) 201-8000
for all of your tree-related needs and we'll help you find the best, most cost-effective solution to your problem.
Commercial Tree Services – Commercial Tree Removal – Commercial Tree Care.