Has your tree been damaged and poses risks to people or properties? Does your tree need to be treated? Or, maybe, you need to get tree-removal permit? One way or another, you will need the arborist reports and consulting service.
It is important to know that this kind of tree care services can be provided by a certified arborist only. After examining a tree, an expert creates an arborist report that covers all aspect of a tree's health and development. This important document has to contain the following information: tree's location, tree's condition as well as description of tree's problems.
It's worth noting that a tree can be damaged either by living sources or non-living sources. Oftentimes, trees become victims of pests and fungi (known as living sources). Moreover, a tree can be damaged as a result of various construction activities (known as non-living sources).
As it was already mentioned above, an arborist report includes the detailed information on tree's problems. In addition, a tree care recommends effective solutions for the tree's problems in the arborist report. Depending on tree's problems you may be recommended tree care services of different types such as fertilization, pest control, tree pruning as well as tree removal.
When You Need to Take Advantage of Arborist Reports and Consulting Services in Toronto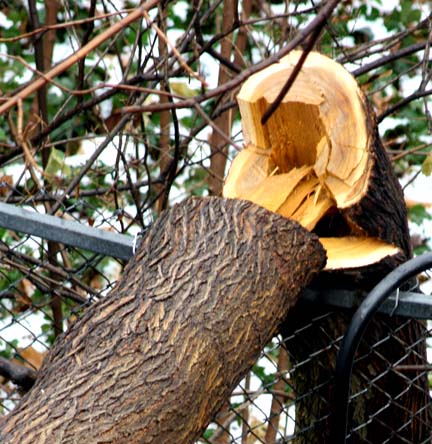 In fact, people choose to use arborist reports and consulting in Toronto for many different reasons. Do you think that your tree can pose risks to properties or other people? If so, you should ask an arborist for help as soon as possible. So, a tree care expert will evaluate all possible risks of your tree and advise you appropriate solutions to all of your problems.
Have you found that your tree is sick? Without a doubt, the help of a tree doctor is immeasurable in such situations. A tree care expert will analyze your tree's health problems carefully and recommend you an effective tree treatment solution.
Do you have a tree that needs to be removed? If that is the case, you will need an arborist report in order to obtain the tree-removal permission. By doing so, you will be able to meet the city by-laws in Toronto. If a tree doesn't allow you to do building, demolition or excavation works properly then you will need to obtain a construction-related arborist report. The arborist report of this type will help you obtain a tree-removal permit.
Contact Tree Doctors for an Arborist Reports and Consulting in Toronto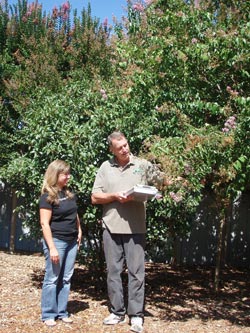 No matter for which reasons you need to obtain an arborist report. Keep in mind that you can always contact arborists of Tree Doctors for help. We are a team of certified arborists in Toronto.
It's worth noting that our Toronto tree care experts have been provided arborist reports for many years. Our tree care experts will come to you on time, evaluate your tree carefully and will provide you with an arborist report. Those clients who choose to contact Tree Doctors for tree removal services can get discounts on arborist reports.
We have built a solid reputation on the market due to providing clients high quality services, excellent customer services, affordable prices and many other competitive advantages. That's why our clients always have a satisfied look on their faces and leave only positive reviews about cooperation with our tree care company.