Tree Services Etobicoke
Those who live in Etobicoke have come to love the sheer diversity that is found throughout the area. One thing that contributes to this beautiful city's appeal is the green trees that populate the area. If it weren't for this natural look, Etobicoke simply would not have the same allure. With buildings so close to one another, and many people living in one space, Etobicoke tree care is exceptionally important, seeing as it needs to be quite precise and well thought-out. This is where a professional
Etobicoke tree service
comes in.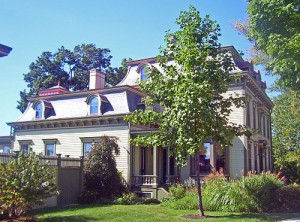 Etobicoke Tree Removal
One of the most complex aspects of tree care is tree removal. Some people simply arm themselves with a couple of beers and a chainsaw when it comes to removing trees, but this process is naturally quite dangerous and unpredictable. When dealing with tree removal, it is important to trust a professional tree company that knows how to plan out the entire removal process. It is not enough to simply have the right tools – you must also have the right knowledge and the right professional experience. There are numerous reasons why you might want a tree to be removed from your property. The most urgent case would involve disease or trauma, particularly when the tree is at risk of falling down. If this is the case, emergency tree service, which is provided by our expert cutters, is essential. Although these emergency cases are certainly the most important, when it comes to Etobicoke tree removal, you may simply want the tree removed for aesthetic reasons. Perhaps there is a tree obstructing your view. Or perhaps that tree is right where you want to build your new shed. Regardless of your reasoning, we are here to help.
Etobicoke Tree Services
Our expert arborists at
Tree Doctors
have been helping the Etobicoke community remain safe and beautiful for a number of years. We consistently strive to provide top-notch services that will render your property as beautiful as possible. We take on jobs both large and small, ranging from huge corporations with large-scale projects to homeowners who just need a little bit of work done. There is no job too big or too small for us. We offer virtually every arborist-related service you can think of in the Etobicoke area. This includes tree removal, tree trimming, emergency tree care, stump removal, and so much more.
Give us a call today for all of your tree-related needs and we'll help you find the best, most cost-effective solution to your problem.
Etobicoke Tree Removal – Etobicoke Tree Care – Etobicoke Tree Services – (416) 201-8000