Tree Services Toronto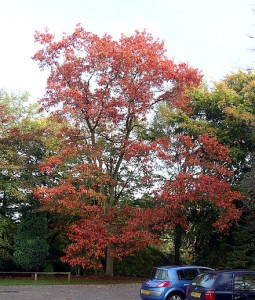 The city of Toronto would certainly not be the same if it wasn't for its lovely juxtaposition of natural beauty and bubbling metropolitan vibe. Thanks to our expert team of arborists, Tree Doctors is proud to play an integral role in the preservation of Toronto's natural beauty. Without a professional Toronto tree service like ours, the city would simply lack the flora that makes it so unique. Luckily, we have the experience, equipment, and expertise to perform a host of 
tree services in Toronto
 as well as in the Greater Toronto Area. At 
Tree Doctors
, we take care of a plethora of tree-related tasks, both big and small. In fact, we have worked on countless small contracts for homeowners and we have also worked with the City of Toronto itself on an exclusive contract. Our combined expertise allows us to tackle jobs of any size, from that small tree in your yard to a huge contract with a large corporation.
Toronto Tree Removal
As tree-lovers, we always prefer to nurture a tree back to health and preserve it whenever possible. Yet, we fully acknowledge that sometimes there are circumstances where one or more trees must simply be removed. There are numerous reasons why trees need to be removed, ranging from emergency situations to aesthetic preferences. We handle both cases and know how to remove any size tree from your property in the easiest and most logical way. In emergency situations, such as when a tree is diseased or damaged and risks falling on your property, we are here to quickly respond to your all and fix the problem. We also deal with diseased or contaminated trees. We can analyze a tree in order to determine what is afflicting it and how to resolve the problem. Most importantly, we know if the tree cannot be saved and needs to be removed. It is very important to remove a diseased tree in a timely fashion to prevent its disease or fungus from spreading to neighboring trees and exacerbating the problem.
Toronto Tree Services
Tree Doctors has been serving the Toronto and Greater Toronto area for many years, keeping the green space looking fresh and well maintained. We offer many Toronto tree services to accomplish this, including emergency tree care, tree and stump removal, and, of course, tree trimming. We also offer many other arborist-related services to suit all of your needs. Give us a call today for all of your tree-related needs and we'll help you find the best, most cost-effective solution to your problem.
Toronto Tree Removal – Toronto Tree Care – Toronto Tree Services – (416) 201-8000