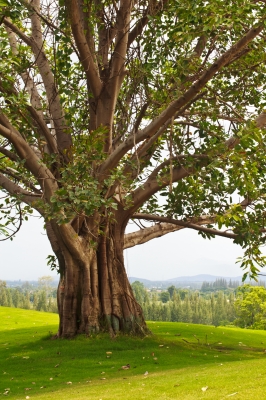 When someone has a big garden in his backyard, tree trimming becomes one of the necessary things to do. However, it is wiser to choose a tree trimming service rather than doing it yourself. They should have adequate knowledge and experience to handle the job in the right manner. If they don't, it can cause serious damage to your trees and inhibit full growth. An expert tree service company has different ways of adding health and beauty to plants and trees. Grooming greenery is known as tree trimming. When tree trimming is done, it is also meant to beautify one's garden. Who would not want his or her garden to be clean and tidy, right? In order to maintain an orderly environment, it is important to tidy up the topiary structures. You don't have to deal with unwanted shrubs anymore if proper trimming is done. A sight of greenery always looks good but too many unnecessary shrubs can pose a potential problem to your important shrubs and plants, as well as to humans sooner or later. Different techniques done by a tree trimming service such as Tree Doctors Inc:
Canopy Grooming
– This is performed in order to beautify the shrubs in garden areas. Branches at the lower portions are cut off. The process of canopy grooming aims to enhance the whole shrub structure. When this process is over, trees appear taller as they are able to breathe freely than before.
Canopy Extenuation
– The main goal of this process is to refresh the structures, giving it another name as canopy refining. Expert
tree care
services from Tree Doctors Inc make sure that weakened parts of a shrub are detected. A sick branch can bring harm not only to surrounding plants but to humans as well. Recognizing diseased branches and twigs are important and therefore must be taken care of immediately.
Trimming trees which touch power lines
– Sometimes a tree grows too tall that it begins to touch high voltage wires. However, trimming the portion that touches the wires require professional hands since this is a very dangerous task. Therefore, it is advisable to hire a tree care service such as Tree Doctors Inc. We have the appropriate tools to carry out tree trimming properly. Contact us today for your free estimate at info@treedoctors.ca or 416 201 8000.