Trees need to overcome a lot of challenges during cold winter months. Heavy snows, harsh winds, cold weather, ice storms as well as hungry deers, rabbits and mice pose threats to health of trees in winter. Now, it's time to protect trees from winter damage.
Winter is coming. The question is – what needs to be done to prepare trees for winter? Check out our tips for protecting trees from winter damage in Toronto!
Have All of Your Trees Inspected Before Winter Comes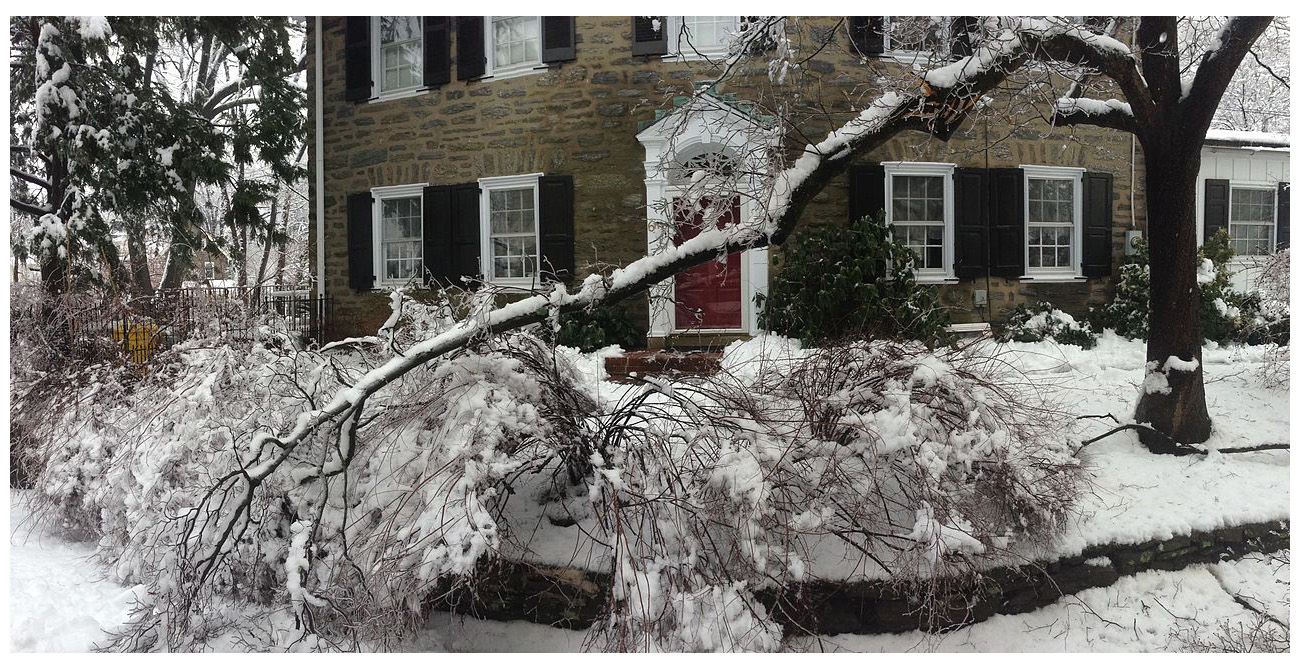 Tree inspection plays a very important role in protecting trees from winter damage. Winter poses a huge risk to trees. So, it makes a lot of sense to contact arborists for tree risk assessment services. Professionals will analyze all of your trees carefully and provide you with the report. The report will contain details on all of problems that your trees have as well as recommendations on how to solve these tree problems. As a result, you'll have an understanding of what needs to be done to get your trees ready for winter season.
Watering Is Crucial for Keeping Trees Healthy in Winter
Oftentimes, trees experience drought stress in winter. Watering makes it easy for trees to go through the winter season. That's the reason why you should always water all of your trees properly in the fall before the ground starts freezing. This will help you prepare your trees for winter drought.
Pruning Needs to Be Done to Prepare Trees for Winter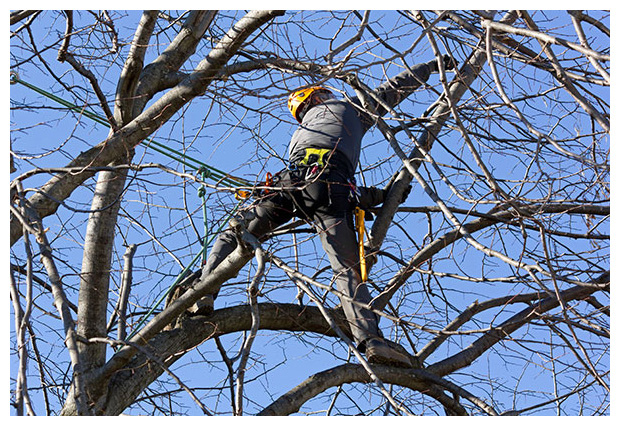 Strong winter winds as well as ice storms can cause damage to your trees in winter. Tree pruning is something that helps avoid fallen branches as well as fallen trees in winter. After conducting an inspection and assessing the risk of trees, arborists will inform you which trees on your property need to be pruned. You will be able to reduce the risks of your trees dramatically if you cut off weak branches as well as dead branches. Ask professional arborists to prune trees on your property before winter comes! However, if arborists see that pruning doesn't help solve the problem – they may also advise you to remove a problematic tree.
Use Tree Bracing and Cabling to Protect Trees from Winter Damage
Tree bracing and cabling needs to be done to prolong the life of damaged trees and mature trees. Bracing and cabling provides trees with additional support they need during winter months. Tree bracing and cabling also helps prevent heavy branches from falling down in winter. Today, arborists use different types of support systems to keep their trees safe in winter. After assessing the risk of a problematic tree, professionals will advise you upon an appropriate solution.
Tree Wrapping Helps Protect Trees Against Damage in Winter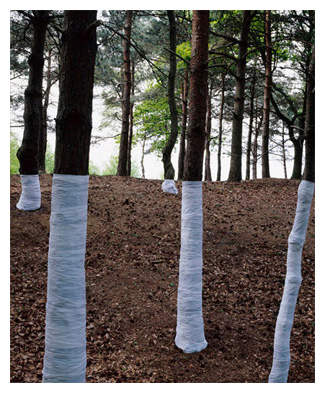 Tree wrapping is done for a number of reasons.
First and foremost, tree wrapping helps protect tree bark from cold temperatures.
Tree wrapping is particularly important for newly planted trees.
On the other hand, tree wrapping doesn't allow hungry animals (such as deers, rabbits and mice) to eat bark on your trees.
If you have newly planted trees such as ash, linden, maple or cedar trees then tree wrapping has to be a key part of your tree maintenance program.
Call us today to protect your trees from winter damage! Tree Doctors offer a full range of tree care services in Toronto. We specialize in tree risk assessment, tree pruning, tree removal, tree bracing and cabling, tree wrapping and other types of tree care services. Our highly skilled and fully equipped arborists will help you prepare your trees for winter in the best possible way.