Emergency Tree Services
If you have an emergency that requires our tree services, call us at (416) 201-8000 right away! While you're dialing, you can read some further information about our emergency services below.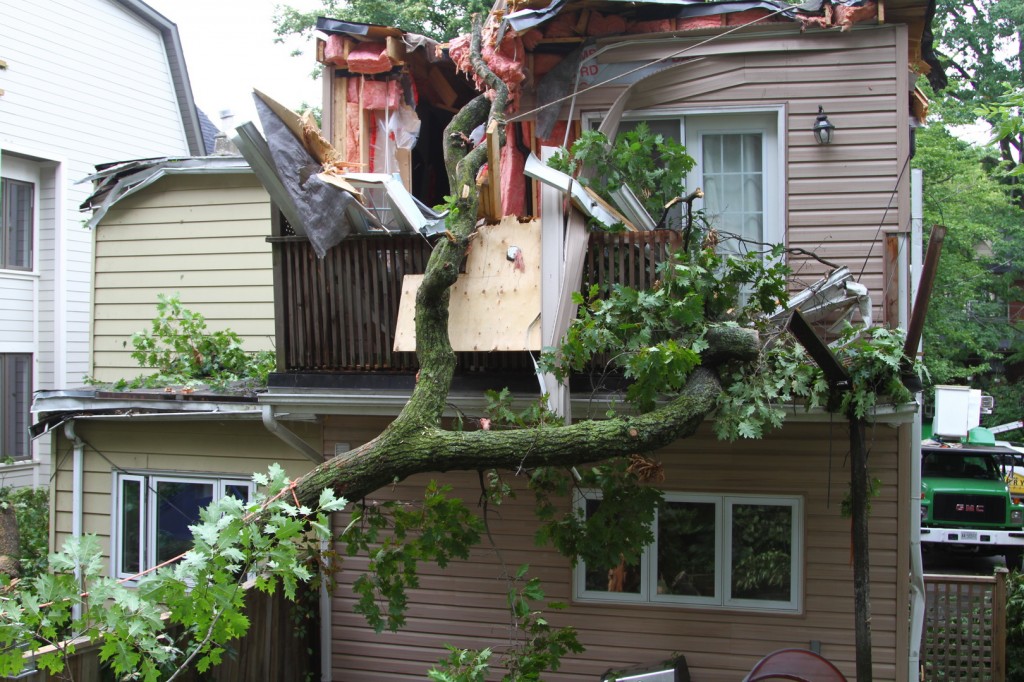 Emergency tree removal service Toronto
Tree preservation is essential to sustaining a healthy and flourishing environment. However, sometimes it is necessary to remove certain parts of a tree, or in some cases, the entire tree. This is primary  when the tree poses a threat to property damage or livelihood. A tree can be vulnerable to falling on homes or other property due to seasonal storms and extreme weather conditions. Recently, we've seen a lot of big storms in Toronto, and in combination with high temperatures and dry conditions, they have resulted in a number of tree problems. Strong winds and heavy ice can also cause tree branches to fall and cave-in on houses during the winter. Fragile and susceptible areas of a tree, such as dead or decaying branches, are especially vulnerable to falling and dismembering during storms. An emergency tree removal is required when a tree or branch has fallen or is about to fall on a property. Additionally, an emergency service can also include the immediate removal of a tree or stump within the next 24 hours. Regardless of the reason for removal, it is vital that a homeowner or property manager seek professional assistance by reliable specialists to handle cases where emergency removal is required.
Removal service Toronto
Tree Doctors, Inc. prioritizes and specializes in emergency tree-removal services. We tackle emergency situations effectively and efficiently. A tree can potentially be considered a danger after a severe storm, and can fall at any given time. Our emergency services are available 24/7 and our team of certified professionals can perform a fully-insured emergency removal within 24 hours. Tree Doctors, Inc. offers competitive and reasonable rates for our emergency tree-removal services, as well as the appropriate equipment and the capability to manage even the toughest of situations. We deliver the best-possible services to mitigate the most disastrous emergency settings; we make it our responsibility to handle emergency tree removal professionally, ensuring proper removal, clean-up, and outcome. As an example of our work, please see pictures of our crews performing emergency tree removal for a tree that had recently crashed in the beaches during the recent storm. http://www.mytowncrier.ca/tree-crashes-into-beach-home-during-storm.html
Houzz