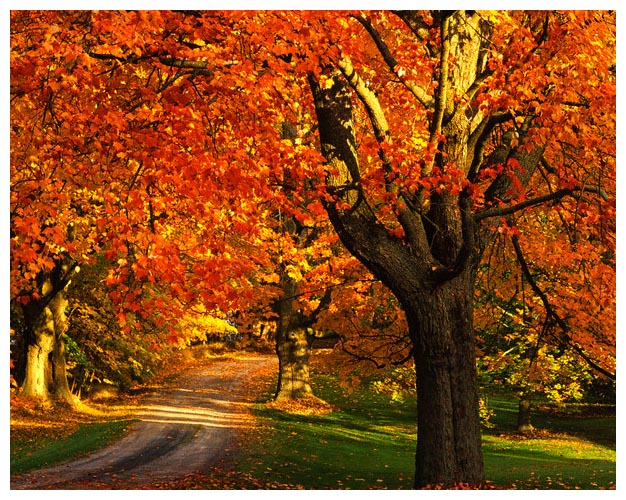 The fall has begun and now it's time for Toronto's residents to prepare their trees and shrubs for the winter.
Fall tree care and maintenance is done to protect trees as well as shrubs from severe storms, cold and harsh winds during winter months.
Proper fall tree care also leads to healthy growth of trees in the spring. In this blog, we'll provide the fall tree care checklist and fall tree care tips to help you get your trees ready for the winter season.
Fall Tree Pruning and Removals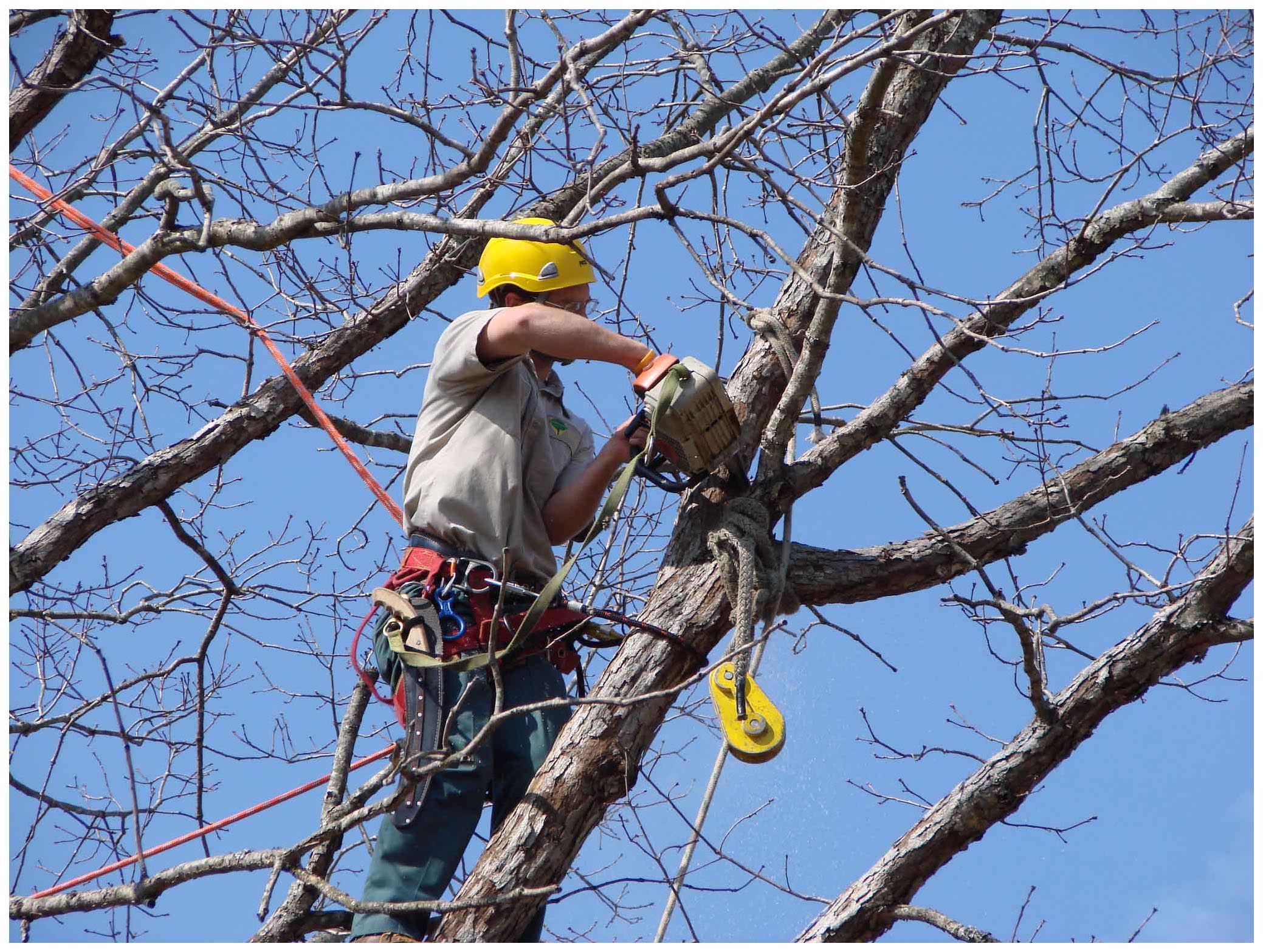 Harsh winds, snow and ice can cause trees to fall down in winter. Preparing your trees for stormy weather ahead of time will help you prevent this type of problems from happening.
Fall is the right time to remove critical risk trees and tree branches. So, tree pruning and removals have to be a key part of your fall tree care and maintenance program.
Ask highly skilled arborists in Toronto to inspect all of trees in your property in the fall. Dead trees, dying trees as well as tree branches that can fall down during the winter storms need to be removed.
Watering Trees in the Fall
Watering is essential for keeping trees and shrubs healthy. Watering in the fall helps trees as well as shrubs build their root mass and get ready for winter droughts. Watering is particularly important for newly planted trees and shrubs. It also makes sense to hydrate trees and shrubs which have suffered from drought stress.
Fall Tree Fertilization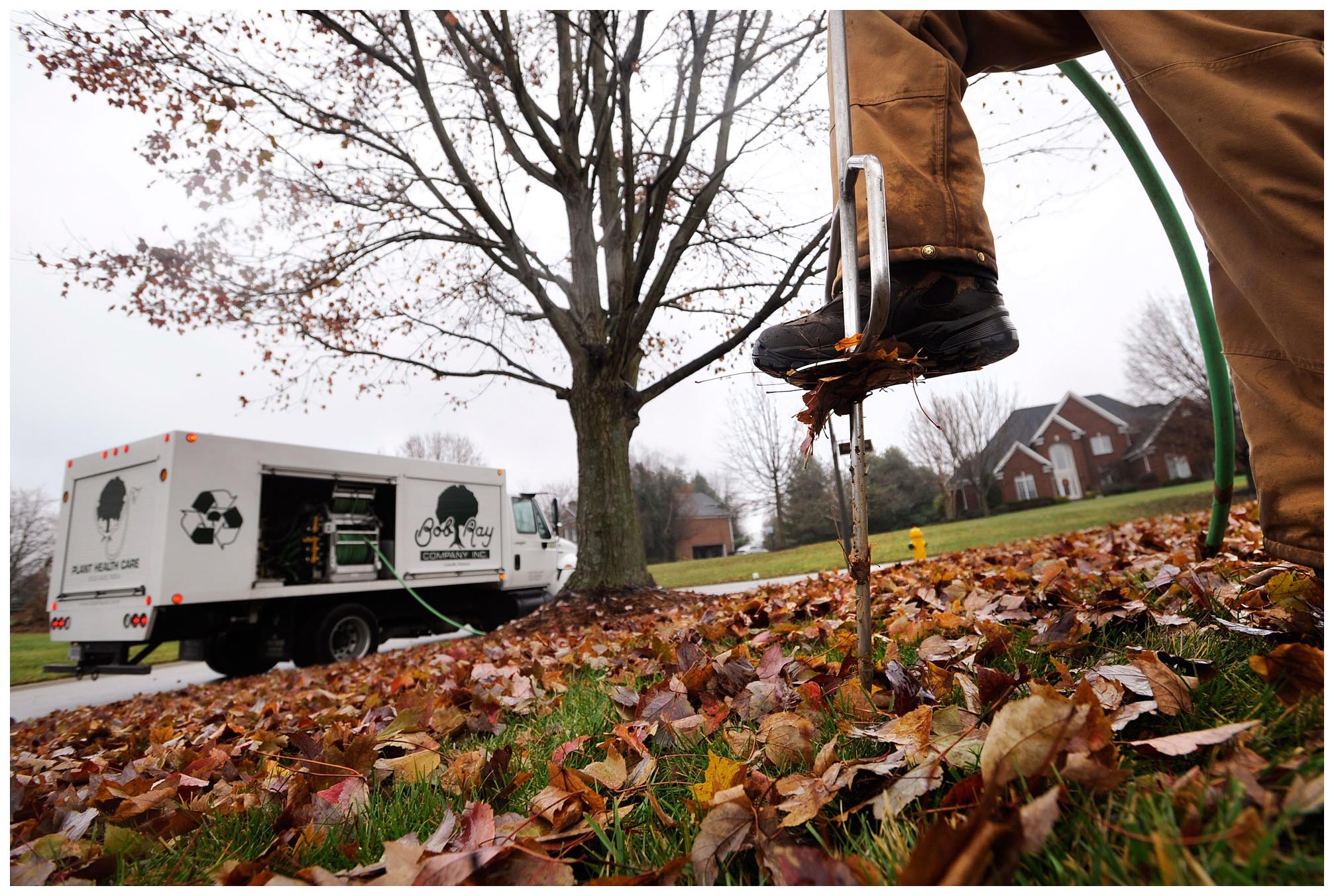 Poor soil negatively affects the health of trees. Soil tends to lose its nutrients during cold winter and hot summer. That's the reason why trees need to be fertilized in the fall.
Fall tree fertilization provides soil with all the necessary nutrients and promotes healthy growth of trees. Fertilization is something that needs to be done to make trees more resistant to insect pests, diseases and different types of environmental stresses.
Fall Tree Pest Control
Fall is the time to inspect trees and treat bugs and diseases. Among the tree insect pests that need to be treated in Toronto in the fall are: Anthracnose, Apple Scab, Birch Skeletonizer, Boxelder Bug, Mountain Ash Sawfly, Northern Pine Weevil, Scleroderris Canker, Cooley Spruce Gall Adelgid, Walnut Caterpillar, Poplar-and-Willow Borer, Eastern Spruce Gall Adelgid, Locust Twig Borer, Fire Blight, Oak Skeletonizer, Twig Pruner, Winter Browning, Spruce Needleminer, Hawthorn Leaf Blight, Horse-Chestnut Leaf Blotch, Fall Cankerworm and many others.
Planting Trees and Shrubs in the Fall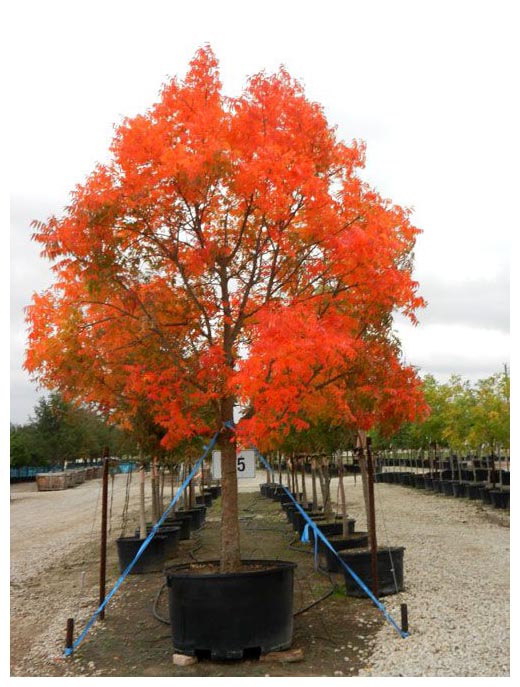 Planting trees and shrubs in early fall offers a number of important benefits:
– Plants don't experience stress from sun, high temperatures and drought in the fall.
– Newly planted trees and shrubs will have enough time to prepare for harsh winter weather.
– The root system will be able to grow and strengthen before hot summer months.
Other Types of Fall Tree Care Jobs
There are also many other types of tree care jobs that need to be done in the fall. These include: tree cabling and bracing, mulching trees and shrubs, fall garden and yard clean up and so on. Hire highly professional arborists in Toronto who specialize in all types of fall tree care services!
If you would like to get all the necessary fall tree care jobs done in the best possible way, call Tree Doctors right away! Our highly trained and fully equipped arborists in Toronto are always happy to provide the all-in-one solution to any of your fall tree care needs.